What do we wish we could eat for breakfast (and lunch, and dinner)? Chocolate, extra chocolate, and even more chocolate. It's cravings like this that can make anyone determined to eat clean totally cave.
This Triple Chocolate Shakeology smoothie is the answer to our chocolate wishes, and helps us fight off those wicked cravings. It's made with rich and creamy Chocolate Shakeology, with an added boost of cocoa powder AND cacao nibs for even more chocolaty flavor.
Don't have Shakeology yet? Get all of the Shakeology flavors here!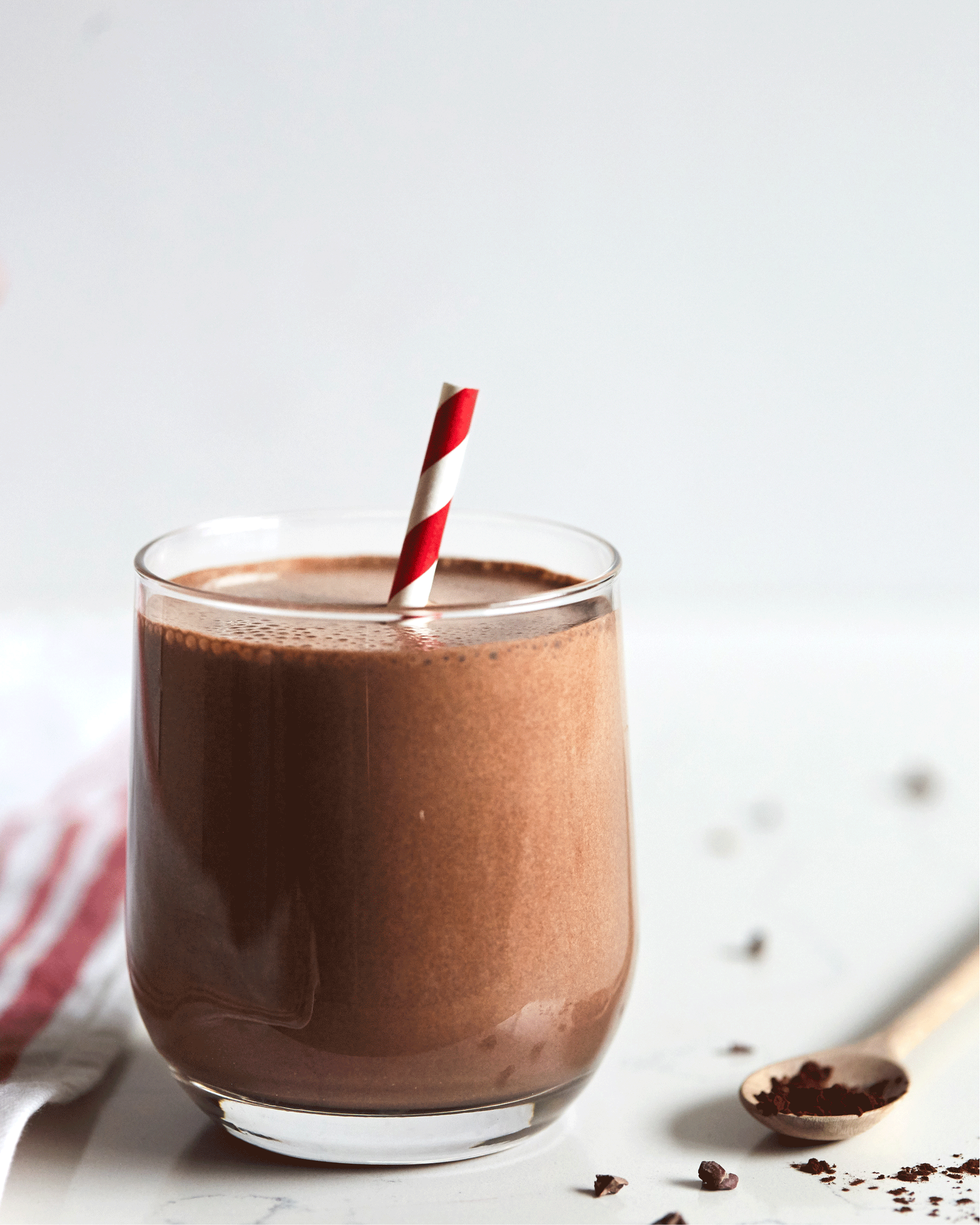 Triple Chocolate Shakeology
Ingredients
1 cup unsweetened almond milk
1 cup ice
1 scoop Chocolate Shakeology
2 Tbsp. unsweetened cocoa powder
1 Tbsp. cacao nibs
Instructions
Place almond milk, ice, Shakeology, cocoa powder, and cacao nibs in blender; cover. Blend until smooth.
3.5.3208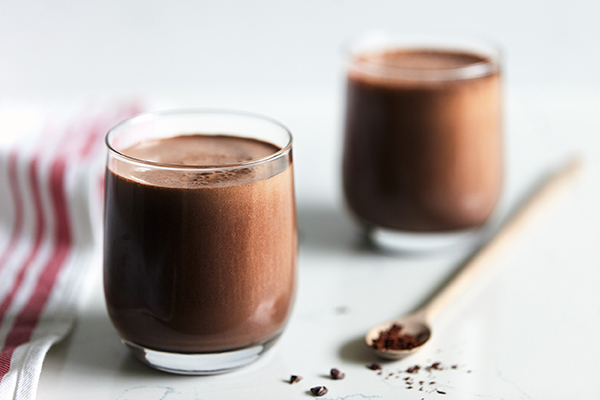 Nutritional Information (per serving):
Calories: 300
Total Fat: 11 g
Saturated Fat: 4 g
Cholesterol: 0 mg
Sodium: 336 mg
Carbohydrates: 28 g
Fiber: 9 g
Sugars: 6 g
Protein: 20 g
P90X/P90X2 Portions
1 Protein
¼ Grain Carb
1 Single Serving Snack
½ Fat
P90X3 Portions
1 Protein
2 Carbs
1 Fat
Body Beast Portions
½ Starch
1 Protein Liquid
2 Balanced Liquid
1 Fat
Portion Fix Containers
1 Red
½ Yellow
½ Orange
Not familiar with Portion Fix? Find out how Portion Fix can make losing weight simple.
If you have questions about the portions, please click here to post a nutrition question in our forums so our experts can help. Please include a link to the recipe.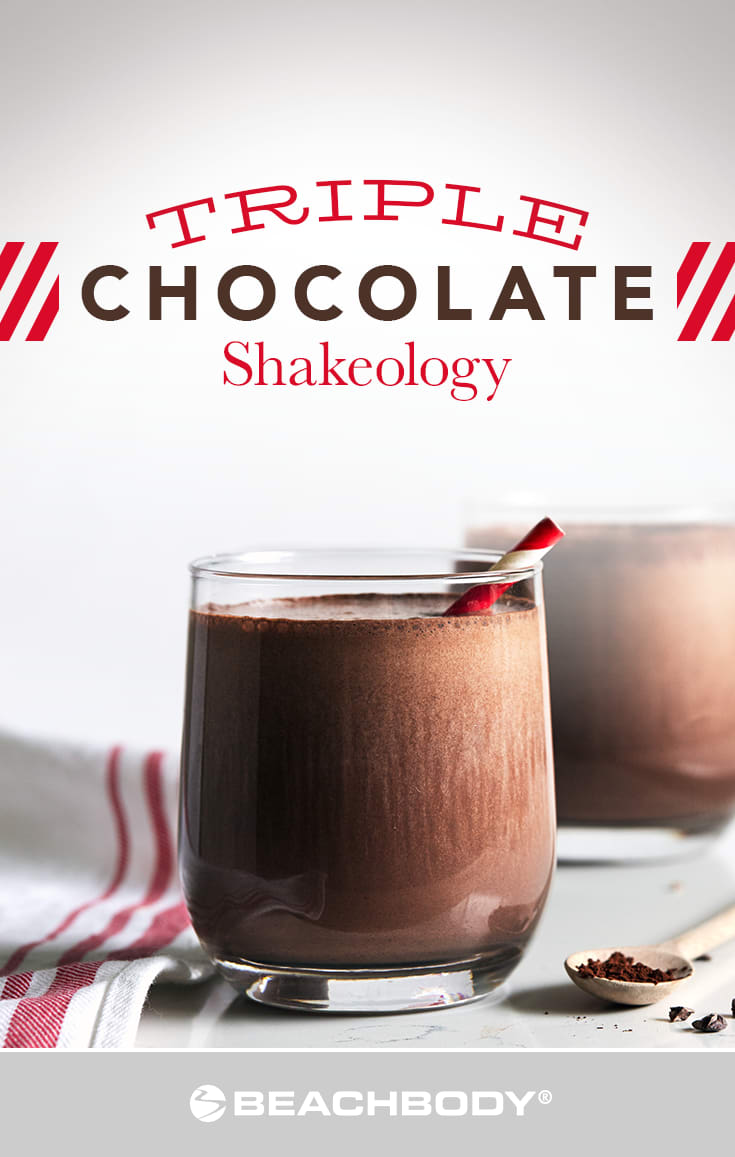 Photographs by Anguel Dimov and Brianne B of Natural Girl Modern World
Source: https://www.beachbody.com/beachbodyblog/recipes/triple-chocolate-shakeology